Your browser does not support the video tag.
Once again a lovely belami online documentary! It is a pity though that the first group of models is leaving Cape Town, it was such a marvel to get to know them better. Highlights in this episode are of course my bundle of joy Pip 💘💘💘 climbing a foggy Table Mountain together with Bastian, Jerome & Kevin; sweet and adorable Andre curing any illness with a hamburger; and sexy and sultry Justin behind the scenes of what promises to be a beautiful photo series. Thank you guys!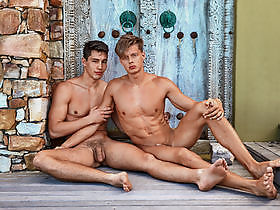 Really enjoy the documentaries & this is no exception! However, all the talk about diarrhea was making me, sick! Blaghhh!! A real turnoff!!! Having said that, the rest of the video was quite entertaining, always fun to see the boys, goofing around & just being themselves! And oh! I don't understand why we can't "Add to favorites" for free videos such as this?! Hmmmmm?